Thank you to the individuals who donated their time, energy, and expertise for this charrette. And to all the community members who shared their insights about Littleton.

Illustrations Courtesy of Littleton Charrette
Why did Plan NH come back to Littleton?
The application from the Town of Littleton requested that the Plan NH charrette team provide design ideas for the south side of the Ammonoosuc River, directly across from the downtown and the opposite side of the River from the location of the 2012 Plan NH charrette.

What the Community Told Plan NH
We held a major stakeholder session and two public sessions on Friday, September 13, 2019 and the overarching themes we heard during these sessions were:
What else do we need to know?
Take a copy of the full report with you


May 31st & June 1st, 2019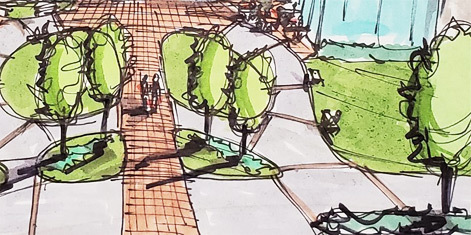 Families in Transition & New Horizons