Who is Plan New Hampshire
Plan New Hampshire, The Foundation for Shaping the Built Environment (Plan NH), is a 501(c)3 non-profit organization formed in 1989.
Plan NH has a Vision of a New Hampshire that is vibrant and healthy for its people, its economies and the environment.
Plan NH's role, or Mission, in achieving that Vision is to encourage good planning and design and development because, we believe, that what we build, and where and how we build it has a significant impact on that vibrancy and health.
Plan NH is grateful for the special support of:
We support flourishing communities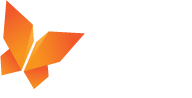 Vibrant Villages New Hampshire is a partnership of Plan New Hampshire Plan NH and the NH Housing Finance Authority NH Housing Finance Authority.
Visit Site »